Need guidance?
Access our resources

Need to build skills?
Find a course

Need to organise an event?
Meet our team

Monkeypox (MPX)
Latest updates on MPX

HIV s100
Prescriber Education

HBV s100
Prescriber Education
HCV
Management + Treatment
Locate a prescriber near you
View the map
ASHM International
View more
Policy and Advocacy
View more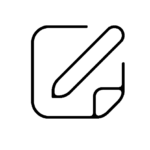 Scholarships and Awards
View more
Decision making in PrEP
Read more
NSW HIV Services Directory
View now
Reconciliation Action Plan
Read more

STI Management Guidelines
Download now

ASHM Testing Portal
Read more

Decision making
in Hepatitis B
Download now
Decision making
in Hepatitis C
Download now
Sexual Health
(Management + care)
Download now
Decision Making
in Syphilis
Download now
Events
ASHM and the RAPID Point of Care Research Consortium for infectious disease in the Asia Pacific are excited to announce the 1st Australasian Conference on Point of Care Testing for Infectious Diseases (POC 2023) will be taking place in Sydney, Australia from 14 – 15 March 2023.
News
International SRHR Consortium – Statement on Roe vs Wade
The International Sexual and Reproductive Health and Rights Consortium comprises 10 Australian organisations and institutions working to improve access to sexual and reproductive health and rights (SRHR) in Asia and the Pacific.