ASHM prides itself on a diverse board with representatives from various states and territories, as well as New Zealand.
Read our board members' biographies and learn about their collective experience and skills. The ASHM Board is an independent board of non-executive directors. Rules for nomination and elections of its directors, together with their powers are contained within ASHM's Constitution.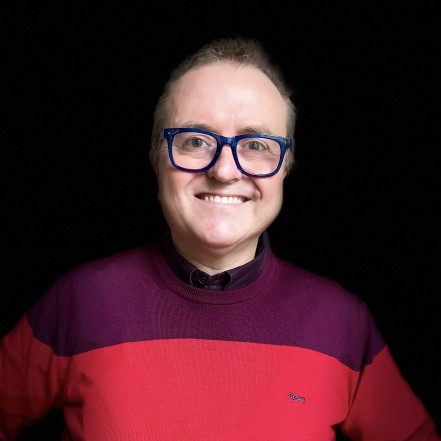 MBBS; BA Hons; PhD; FAChSHM, FRCP(UK)
Nick is a senior researcher and NHMRC research fellow with the Surveillance, Evaluation and Research Program of the Kirby Institute, University of New South Wales. His research specialities include use of large administrative and clinical data sets to address important public health questions. Specifically this includes coverage of antiretroviral therapy and pre-exposure prophylaxis and progress toward HIV elimination goals. He is also a sexual health physician with 23 years of clinical experience in HIV and sexual health medicine.
He has previously been a high caseload GP in Melbourne and has worked extensively in international/regional HIV programs in Asia, in particular in Vietnam. He also sits on the executive committee of the Chapter of Sexual Health Medicine and chairs the Australian STI Management Guidelines committee.
MNsg (NP); Grad Dip PH; Grad Dip Hth Man; Grad Cert Forensic Nsg; Dip app Sc (Nsg) Memberships: ACNP, FAMSACA; ASHM; ESC; QNU
Penny has been working in the Sexual Health, HIV and Hepatitis health sector as a specialist nurse since 1995 and is currently a Nurse Practitioner at the Townsville Sexual Health Service. She has extensive knowledge and skills in BBV nursing, sexual health, women's health, reproductive health, genital dermatology, and forensic nursing.
Penny sits on the board's Finance, Risk Management and Audit Sub-Committee and the National Board Advisory Groups for Nurses and SRH. Penny is also on various Clinical Guidelines Committees.  In 2023 Penny is representing ASHM on the HIV Taskforce for the Minister of Health and Aged Care.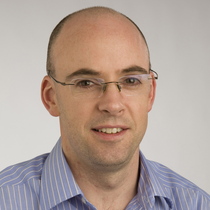 Vice President and President Elect
PhD; Master of Public Health; Fellow RACP; MBBS
A/Prof James McMahon is Head of the Infectious Diseases Clinical Research Unit at the Alfred Hospital and an Infectious Diseases Physician at the Alfred and Monash Medical Centre in Melbourne, Australia. He is a clinical researcher with research interests in HIV cure, HIV treatment and the cascade of HIV care. He also leads research in COVID-19 focusing on the best vaccination strategies and the immune responses to COVID-19 vaccination and infection in diverse populations including people with HIV. He has 20 years of clinical experience in HIV and Infectious Diseases and is a current member of the board's Finance, Risk Management and Audit Sub-Committee and the ASHM HIV National Board Advisory Group.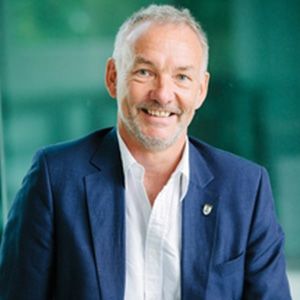 PhD; MSc; MBBS w/Hons; MA; BA
Charles has been working in the HIV/AIDS field since the mid-1980s as a clinical academic, describing the clinical spectrum of AIDS in Africa, then conducting formative trials of disease prophylaxis and antiretroviral therapy. Aiming to get his research into policy and practice, he moved to WHO Geneva in 2001 to lead treatment and prevention scale-up, including 3by5. His team generated all treatment and prevention guidelines for resource-limited settings and published the landmark Lancet modelling study that sparked Treatment as Prevention.

In 2009 he moved to India as UNAIDS country coordinator to support the national response to HIV. He was appointed Head of the School of Public Health at The University of Queensland in 2013 and in 2014 became the first Queensland Professorial chair of HIV and STls. As a clinical researcher, he has published over 300 peer-reviewed papers, with 22,500+ citations. His Google H index is 75.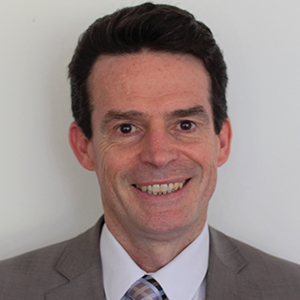 MBBS; Master of Public Health and Tropical Medicine; FRACGP
Sam has been a specialist General Practitioner for 32 years, with 25 years working in HIV, Viral Hepatitis & sexual health medicine. He is a committed educator and actively participates in primary care research.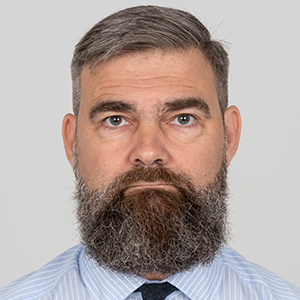 MB ChB 1993 Otago; FRACP 2005
Rupert is a New Zealand trained Infectious Diseases Physician. After undergraduate training at the University of Otago Medical School, he completed post-graduate training in Medicine and Infectious Diseases in Auckland. He also worked in the United Kingdom prior to his appointment as a Consultant Physician at Auckland City Hospital in 2006. His current practice interests include HIV medicine, infections of the immunocompromised host and antimicrobial stewardship.
He is a member of the Australasian Society for Infectious Diseases, The Australasian Society for HIV, Viral Hepatitis and Sexual Health Medicine and the HIV Medicine Association. Rupert is a current member of ASHM's HIV Guidelines Committee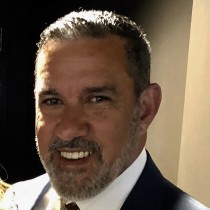 Robert is the Managing Director of Monaghan Dreaming; a 100% Aboriginal owned consultancy Firm. He is a descendant of the Bundjalung and Gumbaynggir Nations on his grandmother's side, his family and extended family are from the North Coast alongside the Clarence River at Baryulgil.

He has spent 26 years working within the Health sector with National, State and Local Governments working within the Aboriginal community-controlled sector.

Currently Robert is involved in research projects at University of New South Wales' (UNSW) Kirby Institute for the past 9 years in Aboriginal communities across Australia whilst completing a Master of Public Health degree and a PhD involving research in Novel initiatives to enhance Indigenous people's engagement in health services.

Robert has a diverse range of learnt and lived experiences that he attributes to working in and with communities that are passionate about the equality for Aboriginal people and culture. Over the course of his career, he has been exposed to a diverse range of client groups, services models or practices, working environments and stakeholders which has enabled him to apply high level of flexibly and proficiency in communication, innovation, management, research and technical expertise.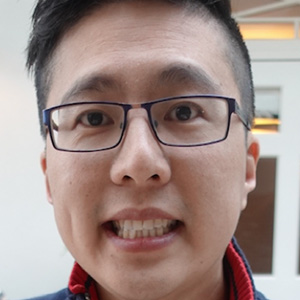 PhD, MMed (Hons), MBBS, FAChSHM, FRACGP
Jason is a sexual health physician based at Melbourne Sexual Health Centre and an academic with joint appointments at Monash University, University of Melbourne and the London School of Hygiene and Tropical Medicine. His passion is to ensure access to comprehensive sexual health services to all who need it (in Australia and through his research in China and sub-Saharan Africa).
 
His current committee commitments also include the Sexual Health Society of Victoria, Royal Australasian College of Physicians Chapter of Sexual Health Medicine, the Australasian Sexual and Reproductive Health Alliance, and Health Equity Matters.

He is the Editor-in-Chief for Sexual Health and Associate Editor for Sexually Transmitted diseases and BMC Infectious Diseases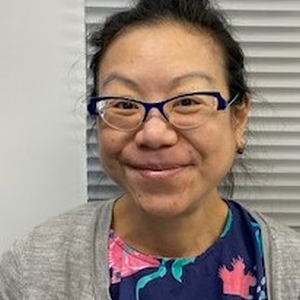 Dr. Catriona Ooi is a sexual health physician and staff specialist working in the field of sexual health medicine (including HIV, STIs, viral hepatitis, transgender care etc) at Royal North Shore Hospital. She is also involved in research and has published in peer reviewed journals and has presented papers in Australia and overseas.

She is a Senior Lecturer with the University of Sydney Medical School and teaches both undergraduate and post graduate students. She has contributed to textbooks in sexual health medicine and has worked in HIV and STIs in Australia and overseas, in both developed countries and developing settings.

She has an interest in education and furthering the engagement of primary care professionals in the field of HIV and sexual health.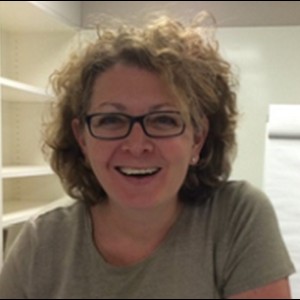 PhD, MPH, BN
Memberships: CAN, AHA, ASHM
For over 25 years, Jacqui has dedicated her career to leading education, resources, policy and research to strengthen the health workforce caring for people with Viral Hepatitis (VH).

Jacqui Richmond has worked in the viral hepatitis sector since 1998. Jacqui is a registered nurse and completed a PhD in 2006. She currently works at the Burnet Institute as the National Workforce Development and Health Service Delivery Project Manager for the Eliminate hepatitis C (EC) Australia partnership and a Viral Hepatitis CNC at the Barwon South-West Public Health Unit. This work focuses building the capacity of the health workforce to test, treat and manage the health care needs of people with hepatitis C.

The broad focus of Jacqui's work is building the capacity of the health workforce to test, treat and manage the health care needs of people living with viral hepatitis. Over the past decade, Jacqui's work has intersected directly with ASHM through a range of programs, culminating with the current position as Chair of the ASHM Nursing National Board Advisory  Group and member of the Hepatitis B Board Advisory Group . Jacqui also facilitates and teaches in the ASHM hepatitis B and C nursing courses and is involved in evaluating and continuously revising them in response to the changing needs of the workforce.
Discover our events calendar, featuring impactful health conferences and educational gatherings. Join health professionals, researchers, and community organisations in HIV, BBV, sexual health and other health fields. Explore our calendar to find engaging opportunities tailored to your interests and professional development.