The Clinical Education Sessions have been run in collaboration by ASHM and Sydney Sexual Health Centre (SSHC) since 2018. 
In 2023, this project will continue to be hosted online with sessions held on the first and third Wednesdays of each month. Journal Club speakers will be expected to present remotely. We thank you for your understanding.
The sessions provide an update on important emerging developments in HIV and STIs, discuss the applicability of results from a journal article to patient population, and give opportunities for clinicians to integrate the latest evidence on a range of clinical topics into diagnosis and management strategies in their clinical settings.
There are two components: Journal Clubs and Clinical Education Seminars.
The Journal Club is held on Wednesdays from 9.30am to 10.20am. Presented by counsellors, registrars and nurses, it brings the latest updates in the field of HIV, sexual health, reproductive health and viral hepatitis, provides evidence-based commentaries on specified topics and is open to everyone working in the field, inclusive of clinicians and non-clinicians.
The Clinical Education Seminar is run from 10.20am to 11.10am directly after Journal Club. These sessions are presented by physicians and specialists and are targeted at sexual health clinicians.
The ASHM-SSHC organising committee and RACP SHM training committee strongly encourage Senior medical staff, registrar and advanced trainee participation in presenting journal club sessions. Please email ASHM Project Officer, Calvin Wu at calvin.wu@ashm.org.au to arrange a session.
Presenters — CLICK HERE for a guide on presenting at Themed Journal Club.
Attendees — if you wish to be registered for webinars for the whole year, please email education@ashm.org.au.
To view video recordings of past sessions, please click here.
If you any questions please contact ASHM Project Officer Calvin Wu at calvin.wu@ashm.org.au.
This education program is made available through these key sponsors.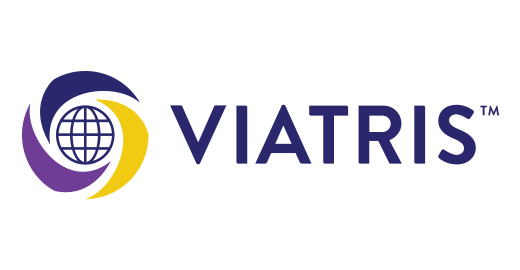 Speaker Schedule
Date & Clinic Allocation

Event Program

Introduction
9.30-9.35am

HIV/Sexual Health Journal Club [JC]
9.35-10.25am

Clinical Education Seminars [CES]
10.25-11.15am

Details

Refreshments sponsor

Session Sponsor

1-Mar-23

Session Cancelled

Session Cancelled

15-Mar-23

[JC] Dr Nathan Ryder: Aboriginal sexual health issues

[CES] Australian STI Management Guidelines launch

Gilead

Gilead

5-Apr-23

[JC] Dr Yen Li Lim & Dr Zoe Huang: Syphilis

[CES] Dr Jeffery Post: AIDS Defining Illness

ViiV

ViiV

19-Apr-23

[JC] Dr Molly Ratcliff: Chlamydia Trachomatis

[CES] Dr Ellie Freedman: Sexual Assault in Sexual Health Settings

ViiV

ViiV

3-May-23

[JC] Dr Lara Whitbourne: HIV- Clinical Case Discussion

[CES] Dr Katerina Lagios: Prisoner Health & Sexual Health

Viatris

Viatris

17-May-23

JC Session Cancelled

[CES] Dr Rohan Bopage: Anti-Microbial Resistance

ViiV

ViiV

7-Jun-23

[JC] Dr Madhara Weerasinghe: Clinical Case Discussion

[CES] Professor Gregory Dore: Progress towards HCV elimination in Australia

Gilead

Gilead

21-Jun-23

[JC] Dr Melissa Lam: Sex Workers and Sexual Health

[CES] Lia Purnomo & Jane Marriott: HIV & Nutrition

ViiV

ViiV

5-Jul-23

JC Session Cancelled

[CES] Dr Duncan George:

Typical Patient Vignettes & Choosing Medications

Gilead

Gilead

19-Jul-23

JC Session Cancelled

[CES] Professor Peter McCluskey: Syphilis in the eye

ViiV

ViiV

2-Aug-23

[JC] Dr Alannah Kavanagh & Dr Bridget Oakley: HIV Treatment

CES Session Cancelled

ViiV

ViiV

16-Aug-23

[JC] Dr Georgie Mair: HBV

[CES] Prof Don Smith: IAS Conference Report-Back

ViiV

ViiV

6-Sep-23

[JC] Hillary McArthur: Contraception

[CES] Dr Lucy Cho: Medical Abortion

Gilead

Gilead

20-Sep-23

[JC] Dr Derek Chan: Models of Care

[CES] Dr Marianne Jauncey: Medically Supervised Injecting Facilities

ViiV

ViiV

4-Oct-23

[JC] : Dr Caroline Lade & Dr Natasha Bartos: PID

[CES] Dr Madhara Weerasinghe: Australasian Sexual and Reproductive Health Conference Report Back

ViiV

TBC

18-Oct-23

JC] Dr Chris Carmody, Dr Mary Girgis, & Dr Yoges Paramsothy: Clinical Case Discussion

[CES] Deborah Bateson: Cervical Cancer Prevention

ViiV

TBC

1-Nov-23

[JC] Dr Meera Seermaran and Dr Jewel Wai: HIV PrEP

[CES] Martin MacGibbon: PrEPARE Project Update + MPX/V survey

Gilead

Gilead

15-Nov-23

[JC] Dr Lisa Wang: HIV Ageing

[CES] Family Planning Australia: Sexual & Reproductive Heath Clinical Case Discussion

ViiV

TBC

6-Dec-23

[JC] Dr Ethan MacMinn: Tropical STIs (in the pacific)

[CES] Dr Stephen Shumack: Male Genital Dermatology

ViiV

TBC